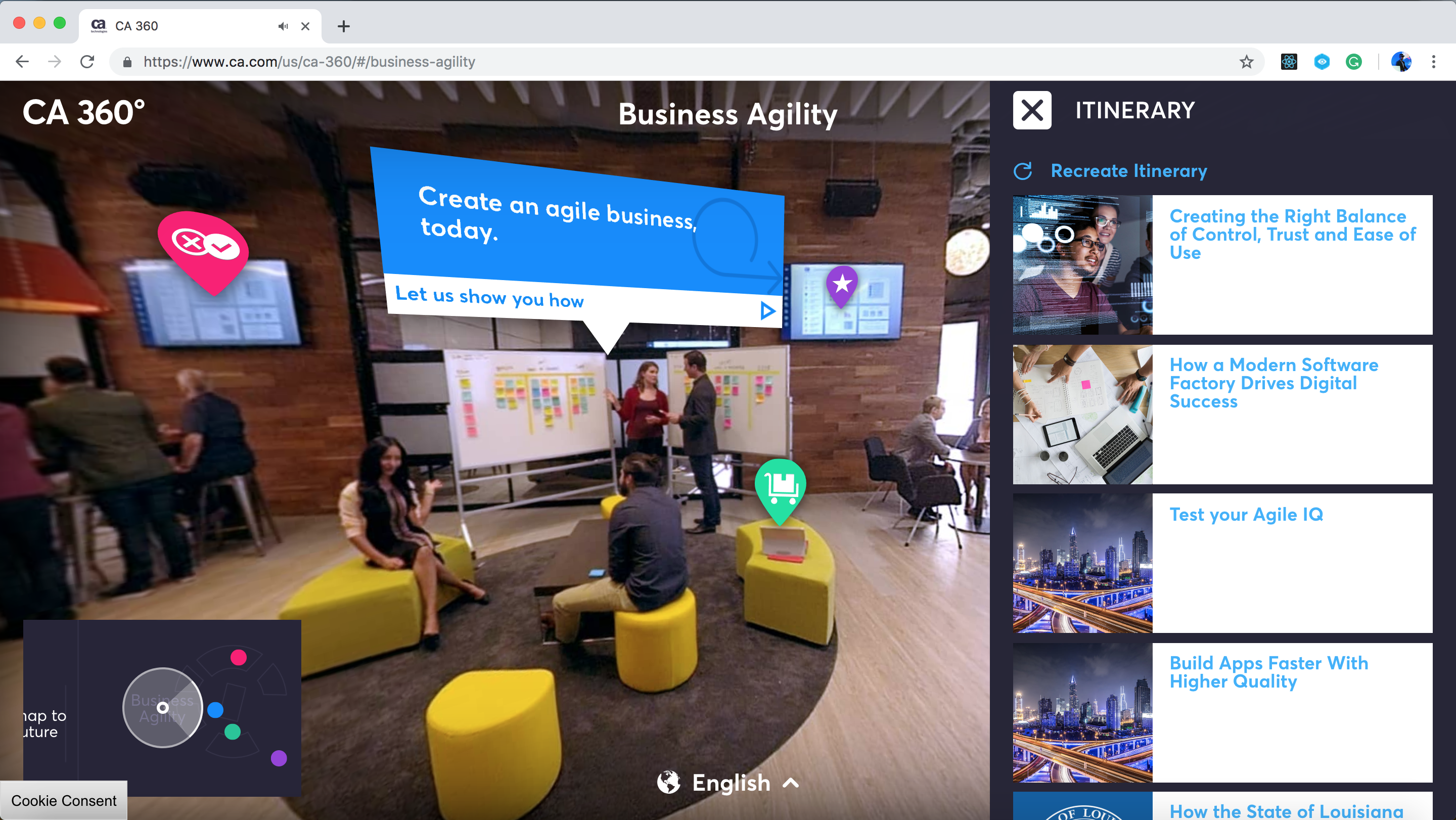 This walkthrough video shows the experience on desktop platforms. 
In collaboration with CA.com and JMS, we developed a webVR immersive platform for CA to tell their 360 customer stories.
Consisted of a CMS, and WebGL 3D front end, this website delivers content in webVR and responsive phone/desktop environments.
Feautres such as interactive map and navigation arrows help the user to move from one spot to another in the environment to explore more content.
Combining a 2D UI and a 3D environment has created a unique opportunity for innovating storytelling in WebVR while keeping a familiar interface for the user. This has reduced the learning curve while offering an exciting experience.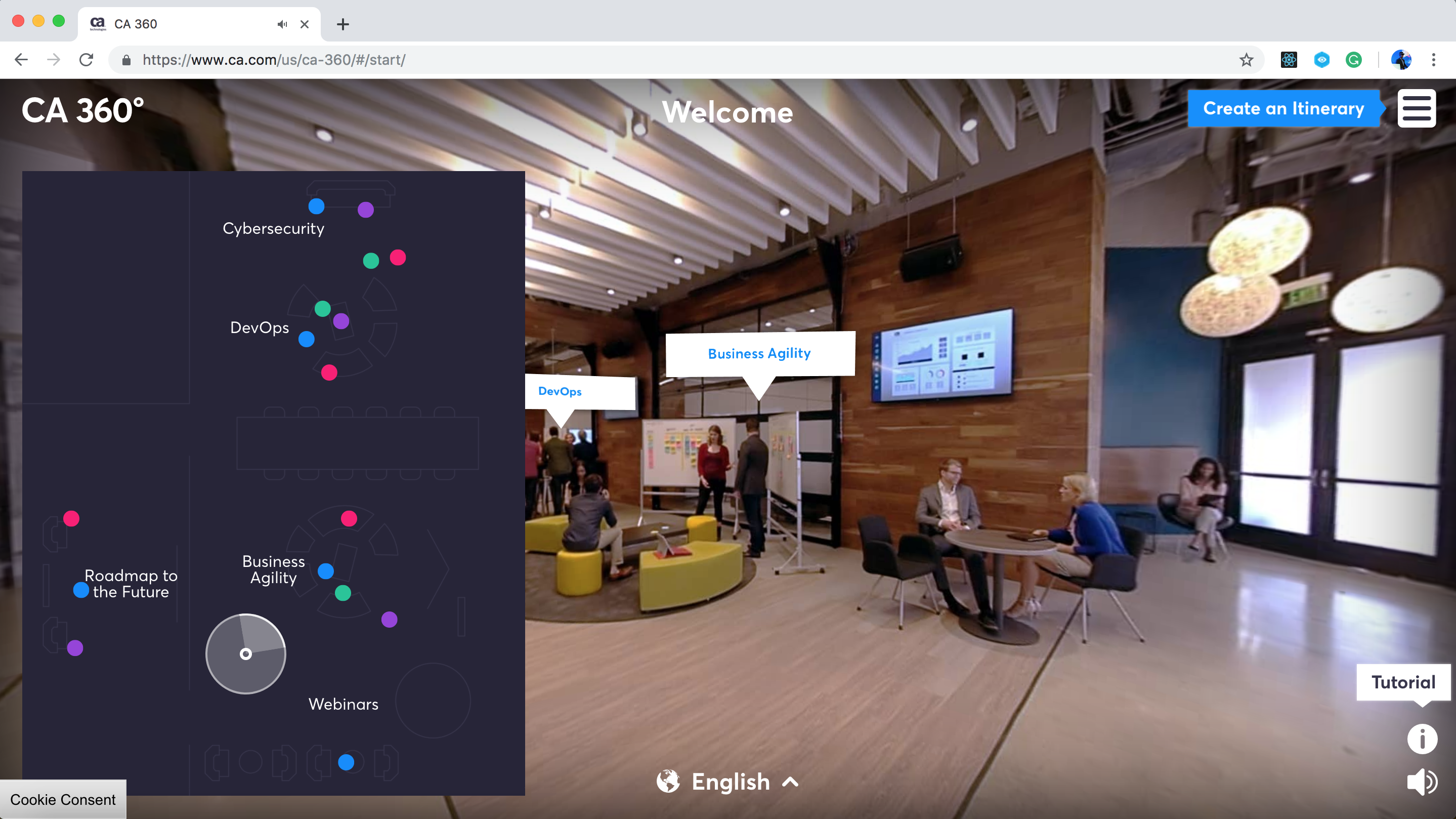 Using WebVR technology and responsive web combined allowed us to develop a framework using webGL and css to bring a 360 experience to almost all Android and iOS devices. 
Google cardboard experience was also available for users to watch videos in a more immersive VR mode.